Avenor clashes: Tensions under control – Police
The Police Service says it is in control of the situation at the Articulator market in Avenor following clashes in the area on Wednesday over a piece of land.
Some youth burnt and destroyed spare parts worth thousands of cedis at the at Articulator Park in protest of the construction of some stores, claiming the land belongs to them.
This was despite a court order allowing the construction to go on.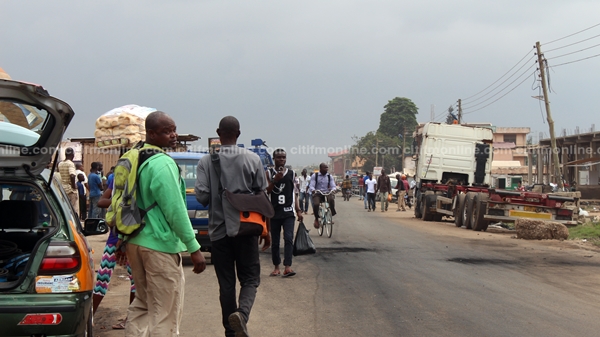 Chief Superintendent Kwesi Ofori, the Director of Police Operations for the Accra Regional Command, said police had engaged the community leaders and stabilized the situation.
He narrated that "yesterday, some criminal elements brought in petrol and poured it on properties in and around the bus station. They even wanted to burn some of the buses, the worship centre here and the trucks."
"So the police quickly repelled the attack using every necessary force to get them out of here and we succeeded in doing so. We have been able to stabilize the situation and we have been able to restore law and order in the vicinity."
Citi News visited the scene of the clashes on Thursday and there were police vans and officers at vantage points to protect people there.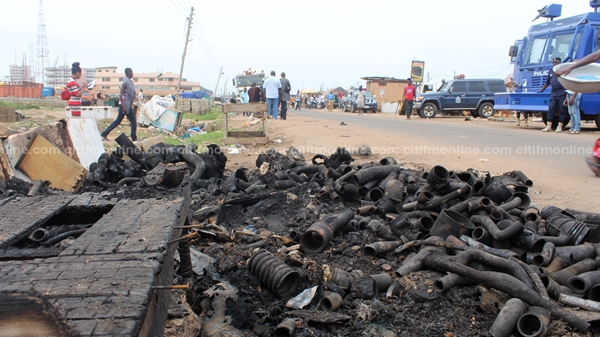 The place was littered with burnt tires and spare parts, with the thick smell of petrol in the air. Indications are that gallons of petrol was poured in and around the contested piece of land with the intention of setting the whole area ablaze because of the disagreement.
A man claiming to be from national security was also detained by police when he refused to cooperate with them.
–